Regular price
$2,500.00 USD
Regular price
Sale price
$2,500.00 USD
Unit price
per
Sale
Sold out
Description:
The 885i delivers a smooth and responsive running performance with the added benefit of Integrated Footplant Technology (IFT) and Ground Effects Impact Control (GFX). The 885i is built with exceptional durability, comfort and ease-of-use to meet all exercise goals. Created to complement the entire Experience Series line, the P30 console of the 885i features easy-to-use motion controls and uses a LED-based console that focuses on the essential fitness stats that keep users moving. The easy to use handgrip sensors and telemetry monitor heart rate during workouts, helping users stay in an aerobic workout zone so they can optimize fat burn and improve cardio fitness.
Precor's patented belt system adjusts belt velocity 1000 times per second to match natural changes in foot speed, producing a smooth, rhythmic stride and reducing the jarring impact that can stress joints and cause injuries. Precor's Impact control systen reduces fatigue and helps users maintain even speed; it combines ideal cushioning where feet land and vital stability where they push off.
Features:
Speed Range: 0.5 - 16 mph

Incline Range: 0 - 15% in 0.5% increments

Motor IFT-Drive controller works with a 4 HP peak duty AC induction motor for a smooth, natural feel. 3-phase, sensorless variable frequency drive technology for high reliability and accurate speed control.

Maximum User Weight: 500lbs

Step-up Height: 11.6 inches

Running Surface (L X W): 60 X 20 inches

Dimensions: 88" x 35" x 64"

Equipment Weight: 456 lbs

Power requirements 120 vac: Dedicated 120V/20A circuit with 5-20R NEMA receptacle

Console Type: P30 Console

Preset Programs: Manual, Interval 1:1, 1:2, 1:3, Heart Rate, Basic HRC, Custom Weight Loss HRC, Weight Loss HRC, Weight Loss, 1 Aerobic, 2 Aerobic, Custom Weight Loss HRC, Weight Loss HRC, Variety

Random, 1 Cross Country, 2 Cross Country, 1 Gluteal, 2 Gluteal, 1 Custom, 2 Custom, Performance, Track, 5K, Gerkin Fitness Test, USAF PRT, Navy, PRT, Army PFT, USMC PFT, Federal Law Enf. PEB, WFI Firefighter Test

Number of Programs: 25

Electronic Readouts: Speed, Incline, Distance, Pace, Average, Speed, Calories, Heart Rate, Time Elapsed, Time Remaining, % Complete, Time in Zone, Segment Time, Cals/min, Cals/hr, watts, METS, Target HR, Average HR, Elevation Gain, Workout Profile, Workout Summary

Electronic Readouts: 21
Share
View full details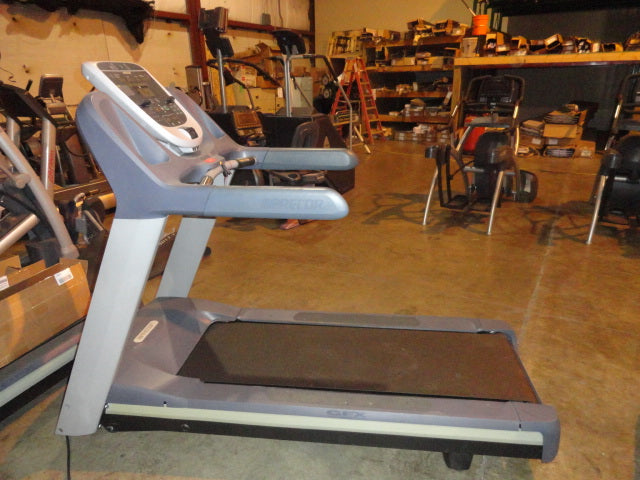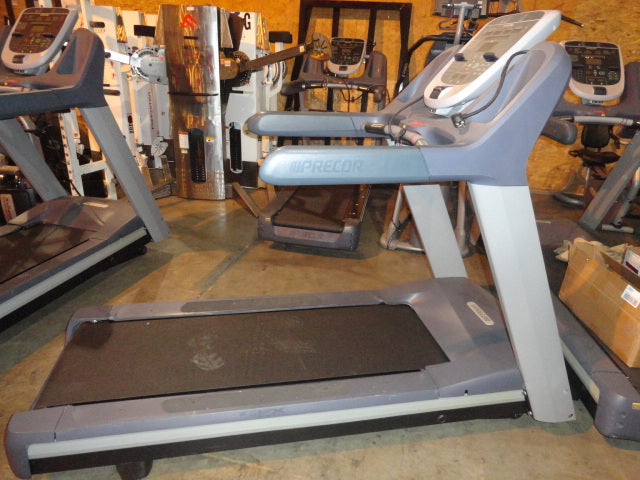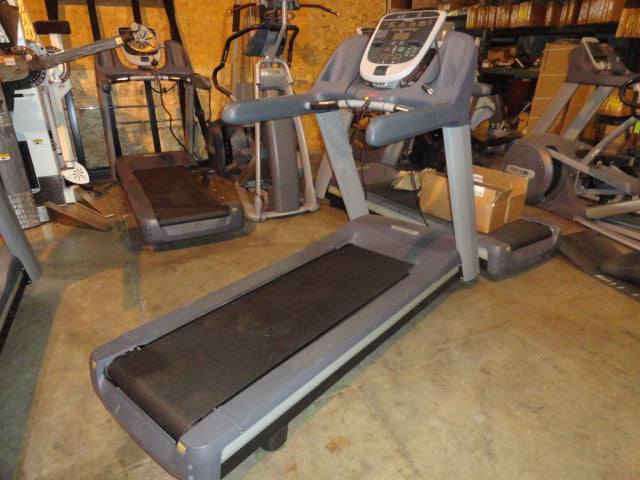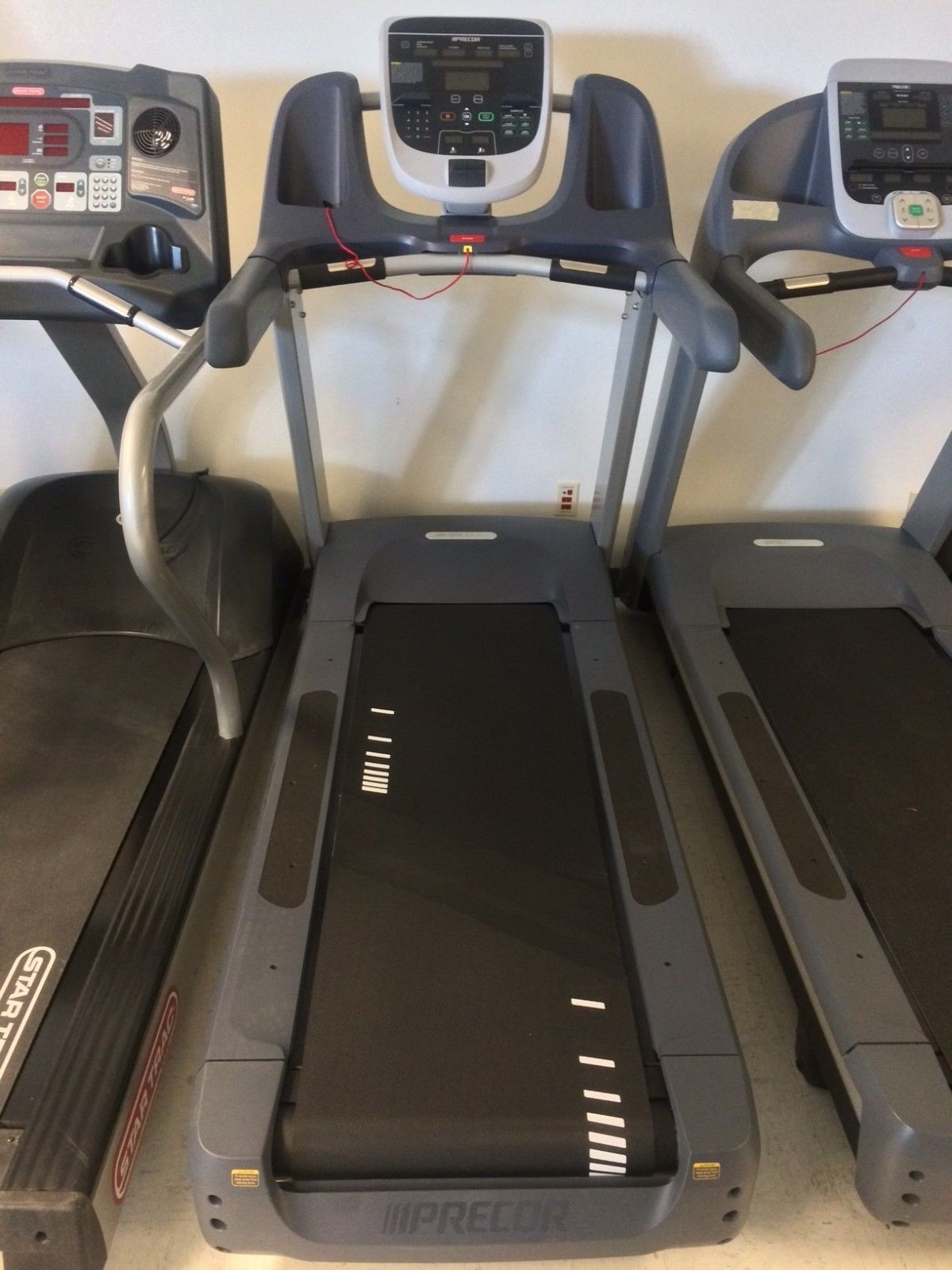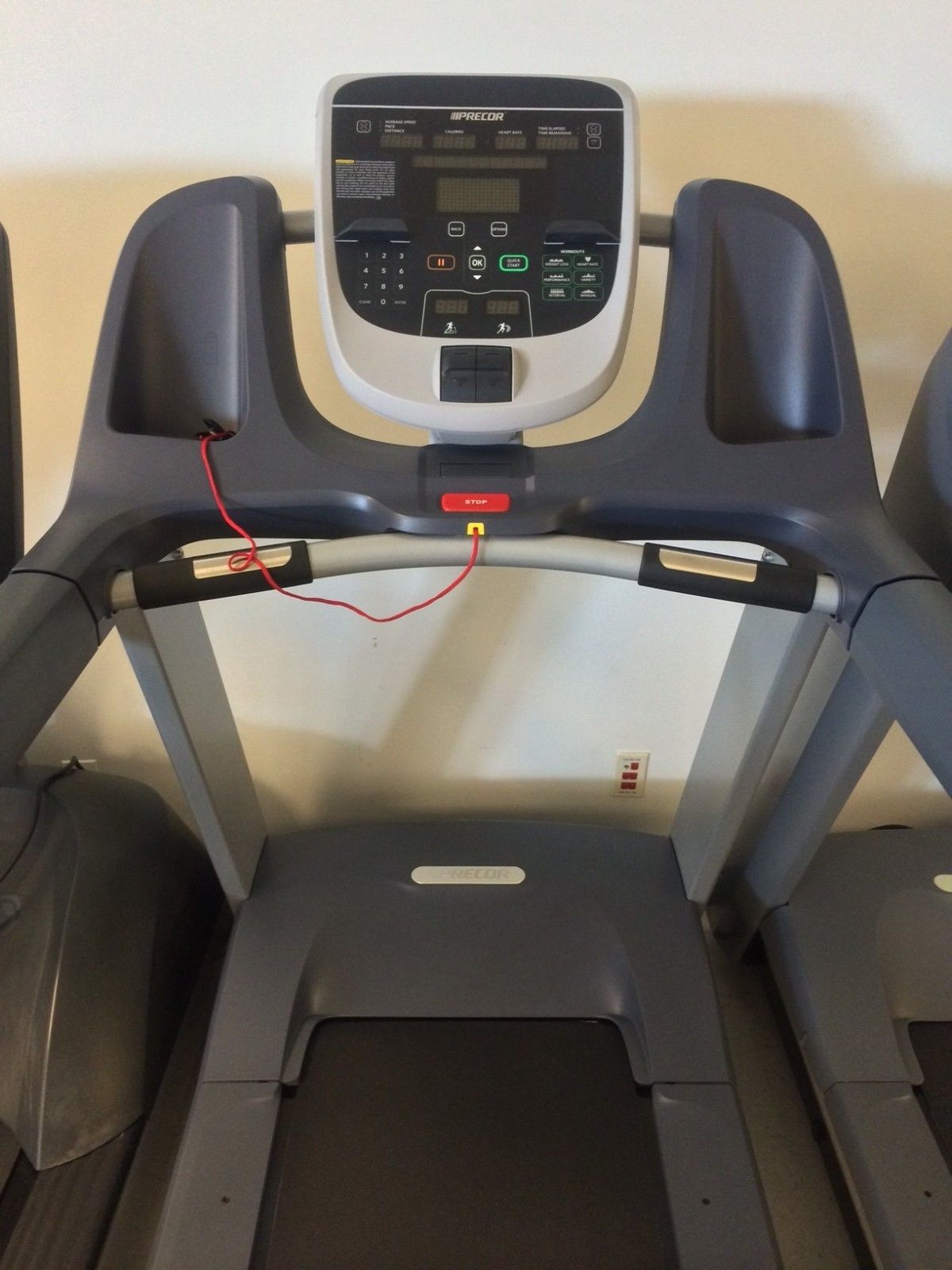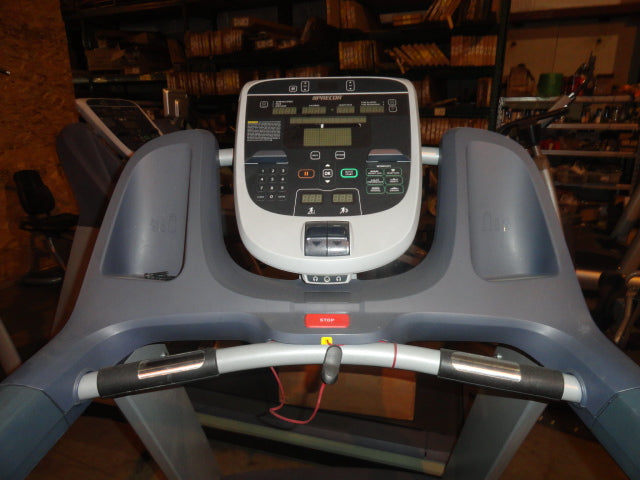 Customizable Shipping

Thank you for choosing Midwest Used Fitness Equipment for your fitness needs. We are excited to assist you in your journey towards a healthier and fitter lifestyle.

Please note that each order placed with us will require a personalized shipping quote. This is because shipping costs can vary depending on factors such as the size, weight, and destination of the equipment.

To ensure that you receive the most accurate shipping quote, we will carefully evaluate your order and consider the best shipping options available. Our goal is to provide you with the most cost-effective and efficient delivery service.

To proceed with your purchase and obtain a shipping quote, please complete your order as usual. Our dedicated team will promptly reach out to you with a tailored shipping quote that takes into account your specific requirements.

We appreciate your understanding and patience in this process. Rest assured, we are committed to providing you with excellent service, and our team will work diligently to ensure your fitness equipment reaches you in a timely manner and in perfect condition.

If you have any questions or require further assistance, please don't hesitate to reach out to our customer support team. We are here to help you every step of the way.

Thank you for choosing Midwest Used Fitness Equipment. We look forward to serving you and helping you achieve your fitness goals.

30 Day In-Home Trial

At Midwest Used Fitness Equipment, we understand the importance of finding the perfect fitness equipment that aligns with your goals and preferences. That's why we are thrilled to offer you our exclusive 30 Day In-Home Trial.

With our 30 Day In-Home Trial, we want to provide you with the opportunity to experience the equipment firsthand in the comfort of your own home. We believe that trying out the equipment in your personal environment is the best way to ensure it meets your needs and expectations.

Here's how it works: Once you receive your order, you will have a full 30 days to test and evaluate the equipment. Take your time to familiarize yourself with its features, functionality, and overall performance. We encourage you to incorporate it into your fitness routine and truly experience the benefits it has to offer.

If, within the 30-day trial period, you find that the equipment doesn't meet your expectations or isn't suitable for your needs, simply reach out to our customer support team. We will guide you through the return process and provide you with all the necessary instructions.

We value your satisfaction above all else, and we want to ensure that you are completely happy with your purchase. Our 30 Day In-Home Trial is designed to give you peace of mind and the confidence to make the right decision.

Please note that certain terms and conditions apply to our In-Home Trial program, and our team will be happy to provide you with all the details upon request.

Thank you for choosing Midwest Used Fitness Equipment as your trusted partner in achieving your fitness goals. We are dedicated to providing you with exceptional products and unparalleled customer service.

If you have any questions or require further assistance, please don't hesitate to contact our friendly customer support team. We are here to assist you in any way we can.